Wow, that's a good read Ant!
Anyway, time for another update. As you guys no doubt remember, rained good and proper here the other day, so I went for a spirited drive in the deserted reaches of the hills. It occurs to me that even the slight lag from the IHI is annoying at times. Besides this, the Piazza was quite nice until a nail (long term resident) became dislodged from the front left tyre. Apparently said driving was all a bit too exciting for it. Turns out I had a spare (yay) and serviceable jack and wheel brace. The spare, however, was all down to steel belts, and had a bulge where the steel belts had broken and the last hope of rubber had egged through. Nevertheless, this got me home, and another retreaded spare (yaaaay) has now taken its place. To do: buy real tyres. Another goal of said hills drive was to take lightning photos, but apparently this isn't as easy as I had assumed, and the result included a few mediocre night shots.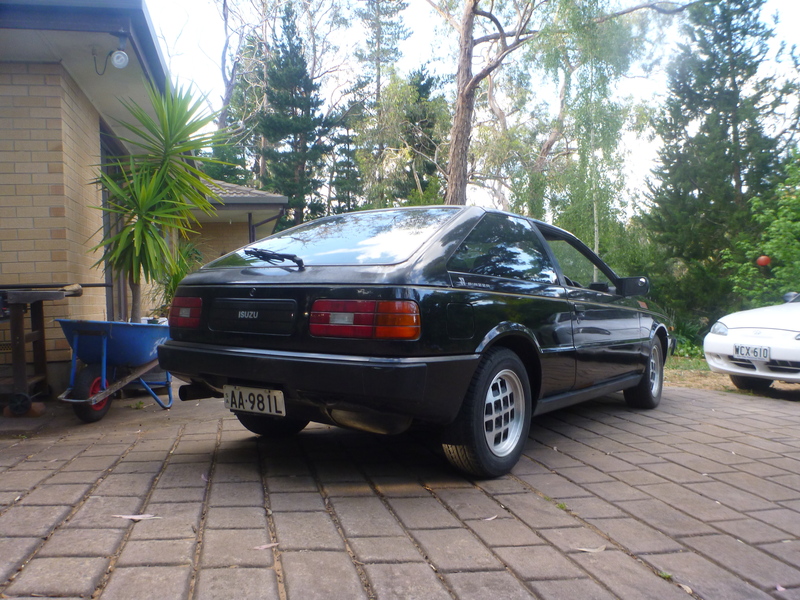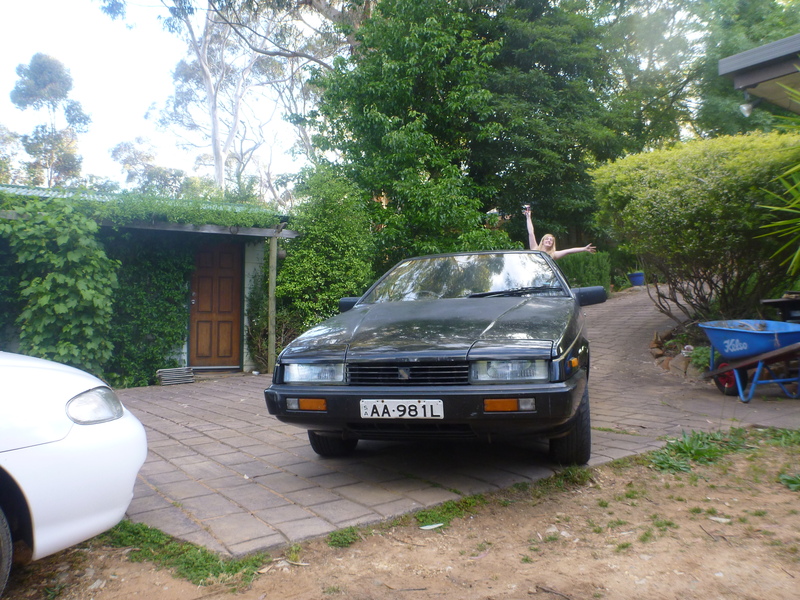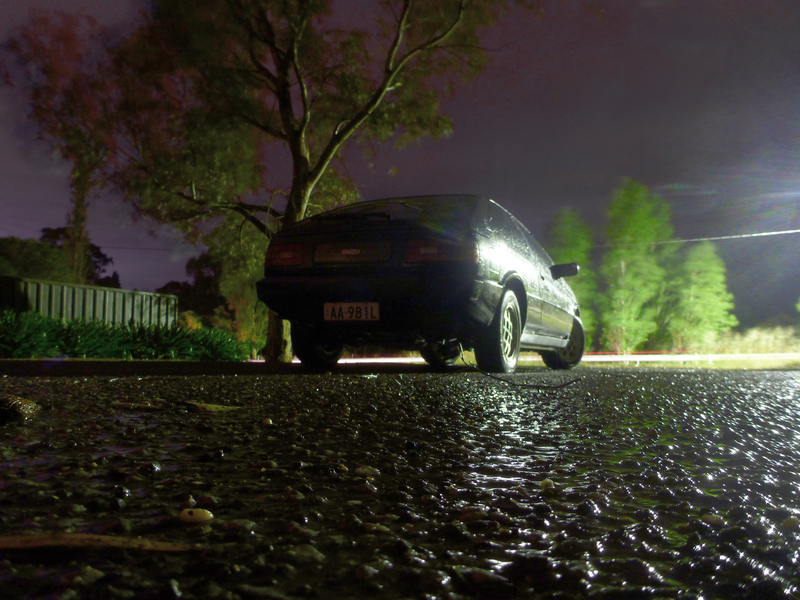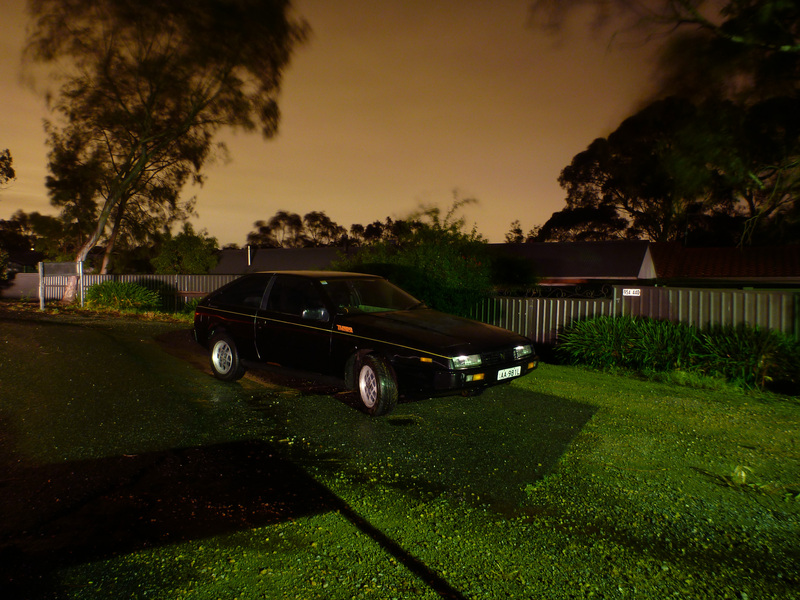 On Friday, I went to get the air con gassed, before realising the compressor wasn't plugged in, and that I couldn't see anywhere FOR it to plug in. Checked the spares Piazza to no avail, and had to cancel the appointment (sidenote - this is now sorted I think, I checked Lachlan's Piazza and found the right wire, connected to something
else
on mine... my bad). Instead, I went to Complete Windscreens and had them remove the rear window so I could fix the rust. Turns out the rust really wasn't that bad, not really worth plating. For some reason, most of the bottom section of the hatch had been bogged, even though it was straight, and the paint was super mega thick, to the point that most of the bubbling was just paint dying. I took all of the lower section back to bare metal, and today I finished MIG welding up the rust holes. A few burnt through and became a lot bigger (in hindsight, maybe plating would have been easier here, but there's no telling how big the holes would have grown then anyway). I'm happy with the result, and the windscreen mob are confident that a generic rubber will fit and it'll go back in no dramas.
Anyway. Whilst taking out interior panels, I noticed some rust in a fairly unexpected spot: under the left-hand side boot hinge, on the structural horizontal beam between the rear pillars. It was fairly serious, and in the single worst possible spot, ever, in the world, fullstop. Profanities. So today I had a crack at fixing it. This involved putting blankets and sheets in the vicinity, welder in the boot, hatch up, and kneeling backwards on the back seat (with a welding mask on, no less) and trying to spot weld a metal plate onto a car which was apparently made of fireworks. I cannot convey the sheer unpleasantness of this job. My neighbours will attest that an adequate description may entail the frequent use of an especially vulgar profanity commencing with the third letter of the English language. I hope their kids are too young to pick these things up. Sorry kids.
Basically, in work-safe terms, I had no room, couldn't see a thing due to the direction of sunglight, was in a horrendous position, the metal of the Piazza kept exploding in a ridiculous quantity of sparks, and all of said sparks fell down against my leg somehow, which burnt me a bit since I was in shorts (I was only intending to weld the hatch), the weld wouldn't take and it turned out the sheet and blanket were both synthetic, and caught on fire several times right above the back seat (!!!) before I FINALLY got the effing weld to take. It just started playing ball and I was about to call it a day, took my gloves off and then decided it needed an extra squirt of weld up the top for strength. I did so, and it was fine, til I looked down. The blanket was quite significantly on fire, a hole had appeared, and all of this suspended maybe 15cm above the very clean back seat! So I freak out and pat it out with my hands.
This is kinda the first time I've ever seen synthetic fabrics burn. Apparently all of my other rags were cotton. This ended badly. I was in emergency for a few hours... and was going to get sent to a plastics person (ie, skin grafting) but then they decided it'd be okay. Not really how I intended on spending the evening.
But, as I came home from hospital, I checked out the Piazza, a final consolation. The weld is strong (enough), and by some miracle, the seat wasn't burned. Or, if so, not noticeably. I have some pics, but I'll have to delay those for next time.