So, with 3 gems in the shed, a D-max as a daily and this for work.....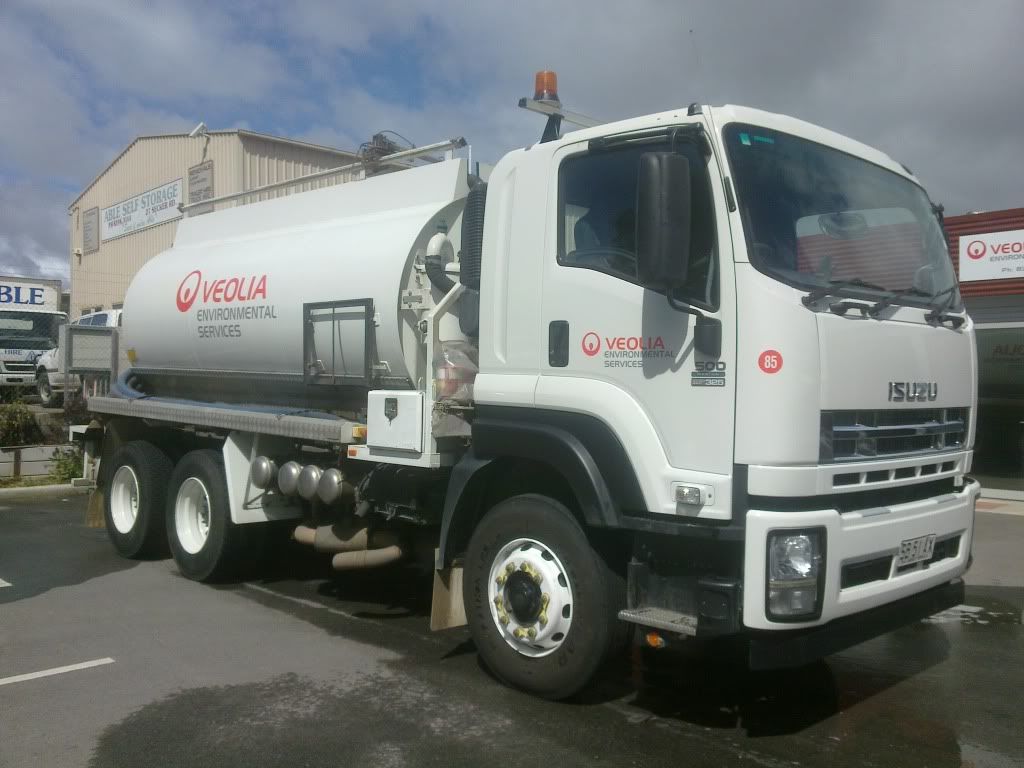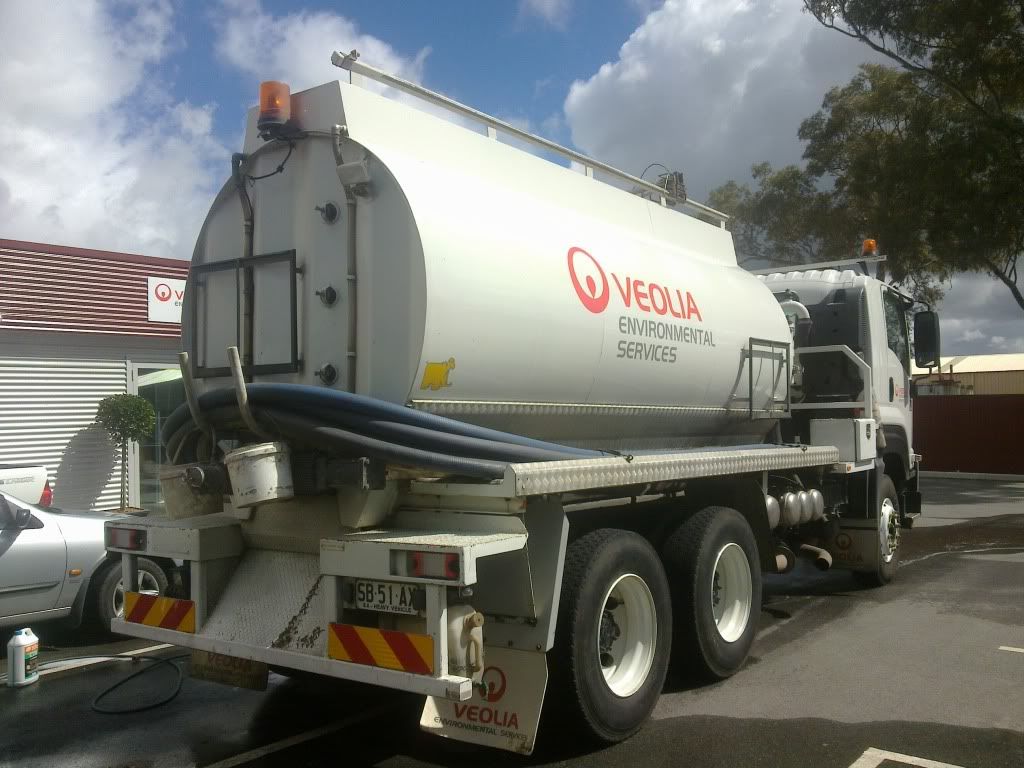 Some specs for those interested:
6 Cylinder, 9.8litre 24 valve SOHC direct injected diesel
257kw (flywheel kw) or 345hp @ 2000 RPM
1,422 Nm (1,049 lb.ft) @ 1,400 RPM
Induction system: Electronically controlled variable nozzle turbocharger
with air-to-air intercooler.
Euro 5 compliant to keep the hippies happy.
10 speed Road Ranger Transmission.
Gross Vehicle Mass (GVM) 24,000 kg (total truck weight when loaded)
Gross Combined Mass (GCM) 42,500 kg (for combined weight of truck and trailer, I don't tow a trailer)
Oh, and it rolls on 22.5 inch diameter rims homies!
Do I drive the biggest Isuzu on the forum?
_________________
TG ZZ/Z, TG SL/X, TD SL/E