Coupe is registered............
So, sold the Mazda a few weeks back which was great for my wife and I financially, we've had the Dmax now for over a year (nearly 18 months) and we didn't really need the second car + loan + full comp insurance etc etc. So, SOLD. Any way, sitting round having a few beers one night talking with the wife, and it hit me. I don't have a mode of transport. I wandered out to the shed thinking about which of our 60% finished Gems I could get on the road.
Gold TG......... Hmmmmmmmm, Still needs motor, wiring, blah blah too hard.
ZZ/Z.......... Oh how I would love to get this on the road but it really is a rolling defect waiting to happen and if it got done I would actually cry tears into my manly, man beard.
That leaves the coupe, front end pulled apart, no rust fixed (too busy working on the Gold thing) 5 speed conversion 85% finished, hadn't seen the bitumen since June 2011........ FFFFFFFFFFFF.
So this is how it started.........
Had 4 different wheels on it (3 were flat, thanks for sticking around 'air'), no bonnet, guards, lights etc etc. I thought to myself 'I'm gunna need more beer'. So I sent the wife down to BWS to pick up a slab of Mr Coopers bread and butter.
So over a weekend I pushed all 3 cars out the shed and cleaned up the accumulation of tools and stubbies (not all mine, I'm a piss head not a full blown alco)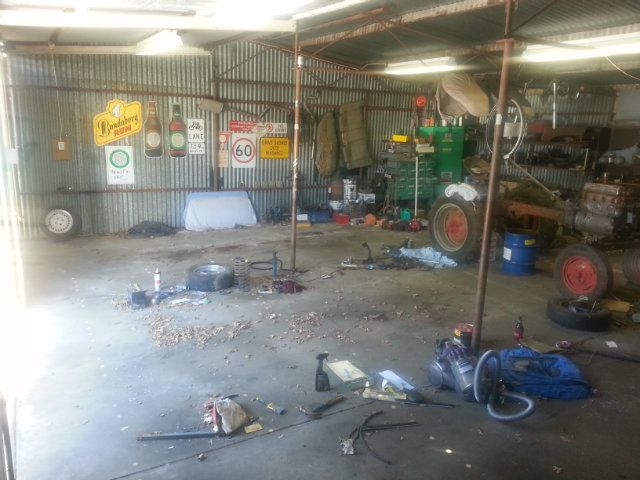 There were leaves and rags and stuf from other do's I'd had in the shed, Power tools from making stuff for the TG, just crap every where. The only way to do it was start fresh.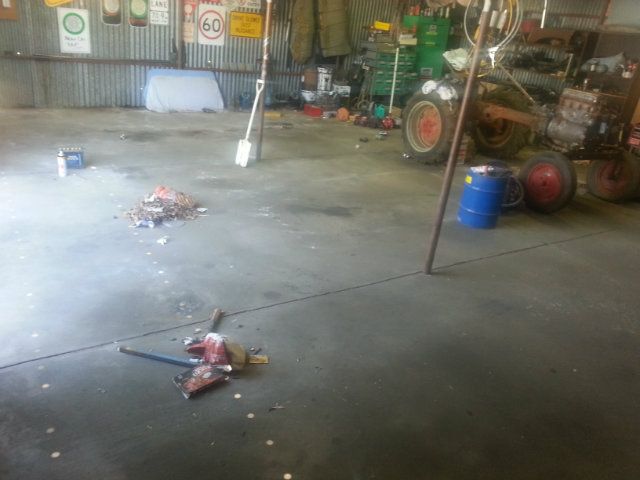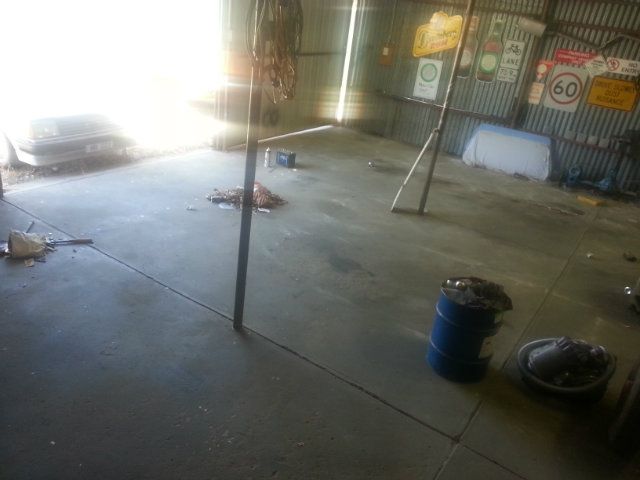 So after that was sorted, On went the panels. I looked at the rust as I put them back on (I'd told myself that they wouldn't go back on unfinished) and promised to myself that I will get it done before winter. I have to, it won't survive another winter as is. Soon enough it looked like this.....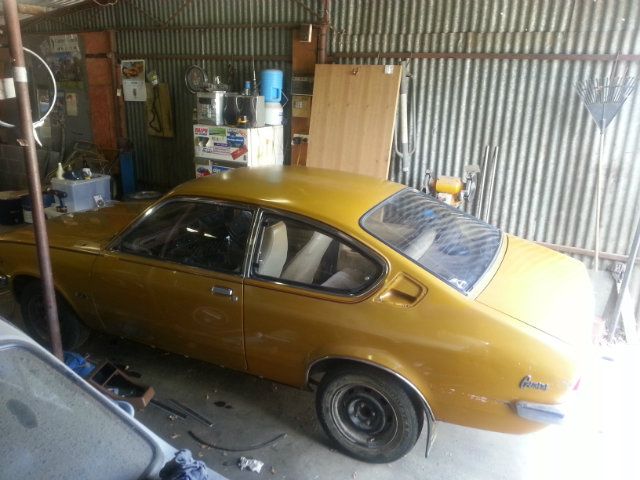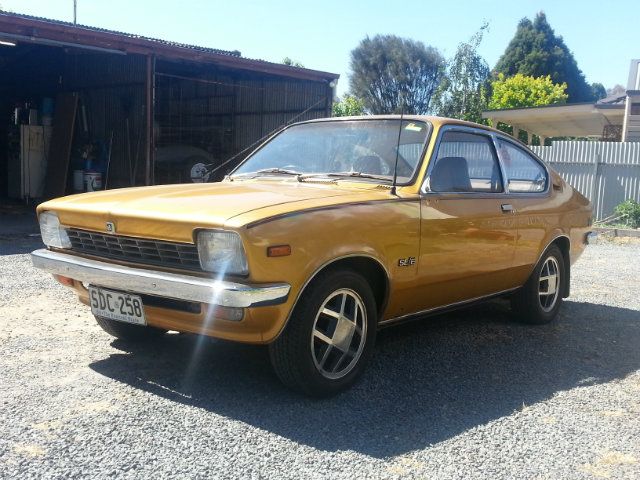 So now that it looked like a car again, I thought I better finish off the gearbox conversion. Needed a few bits and peices like a speedo cable (thanks to the Gold TG) needed the gearbox serviced as it hadn't been used in ages and I knew the previous owner (I'm looking at you Avgas4). Also had to give the engine a service as it's been sitting for ages and I thought well, what the heck.
Then I got interrupted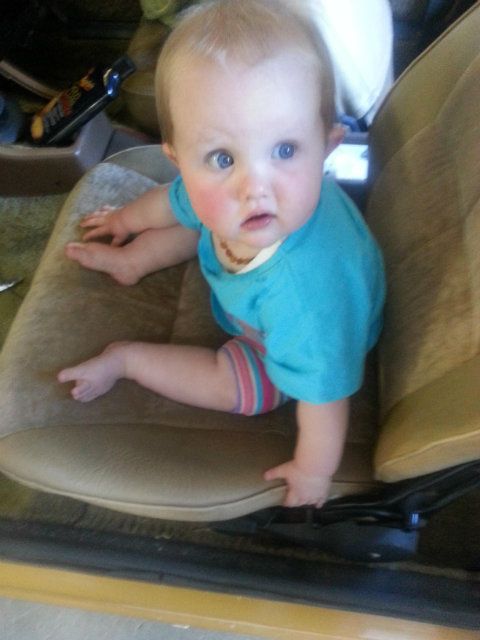 Daddy, play with me! (is what she would've said if she could talk)
Any way, where were we.........
I knew the box didn't have much oil in it when I got as the previous owner had drained it before he pulled it out, so i placed the oil pan under the box, undid the plug and out came about 250ml of oil (bout what I expected), I also found this...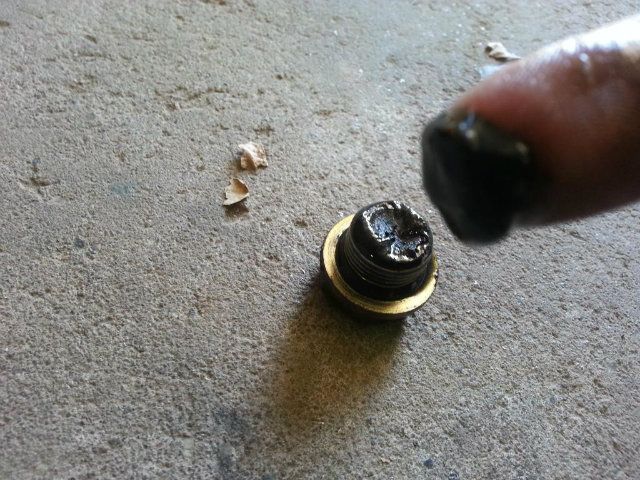 So I cleaned off the gunk....
I put the same oil as the motor in the gearbox, As I've heard everything from auto trans fluid, hydraulic oil, diesel oil (which is actually correct according to the Gregory's in 40 grade) all different kinds of engine oils from hi tec synthetic to boring old mineral oil so I figured for now HPR40 Penrite will do the job. Eventually I want to put in the Diesel oil as per the gregory's. All good, a quick check of the tailshaft bolts and gearbox crossmember bolts and I got out from under the car.
Next I serviced the motor, only the oil and filter as it had only done 6000 k's since I last serviced it. All good. Pinched the speedo cable from the TG as the drives at the gearbox ends are different and not interchangeable. So got that sorted, and did a few other small bits and pieces an voila......
http://www.youtube.com/watch?v=2KWug9388g0&feature=plcp
Runs like a dream.
The gearbox is smooth, seems good so far. I'll take it for a bit more of a drive tomorrow hopefully if i get time. I think I'm going to book it in to get the brakes done as the backs seem to do more than the fronts ( I've bled them and found no air).
So yeah, I'm like
Also, big thanks to my wife for A) helping me bleed the brakes and B) Buying me a Galaxy s3. Takes good pictures and vids and stuff.
_________________
TG ZZ/Z, TG SL/X, TD SL/E